Tingimused
2 guests
Includes accommodation in Saka Manor hotel house
Breakfast included
Includes a visit to the sauna and pool area for 1.5 hours
Includes a 2-course dinner at Saka Manor a la carte restaurant, which includes CRISPY CHICKEN FILLET (Chicken fillet in panko breading, dill aioli, grilled fresh potatoes, fresh pickles, roasted mushrooms) and for dessert PISTACHIA CREME BRULEE (Chocolate crumble, berries)
Sparkling wine awaits you in the room

When staying with children, they also have breakfast and a visit to the pool area with their parents guaranteed. Extra charge per child: Up to 3 years old free of charge without baby cot and +5€ if with baby cot. 4-12 years old +20€/night extra bed. 13+ years old +30€/night extra bed

Check-in from 15:00 – Check-out until 12:00
10.05.-18.05.23 the pool is closed for repairs
Introduction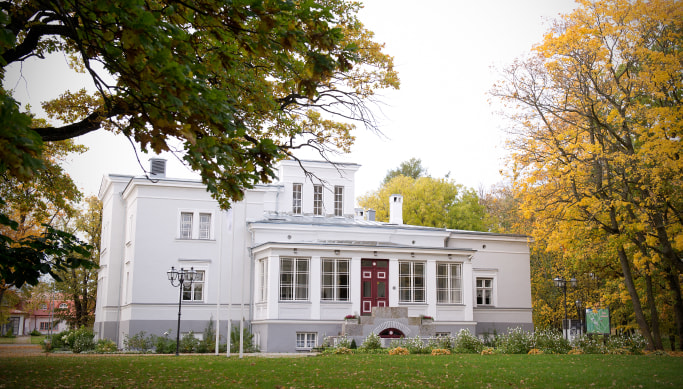 Saka Manor, located on a scenic cliff, has been open to visitors since 2004. Located in the west wing of the hotel, the Wellness-Spa helps recharge your batteries with 8 different body treatments, 3 different saunas, a solarium and a pool area. The spa area has recently been renovated, giving a new look to the steam room.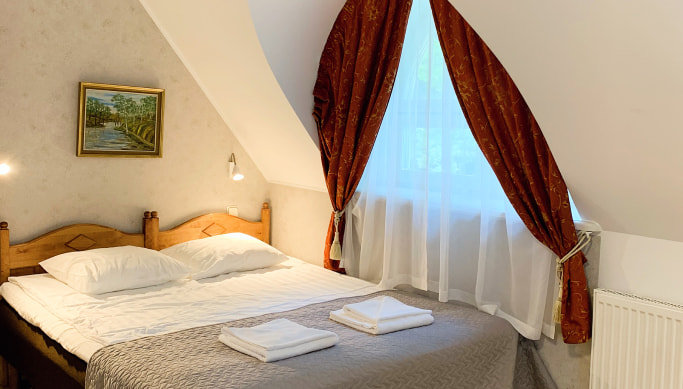 The range of services includes a wide range of health treatments, massages and other relaxing procedures.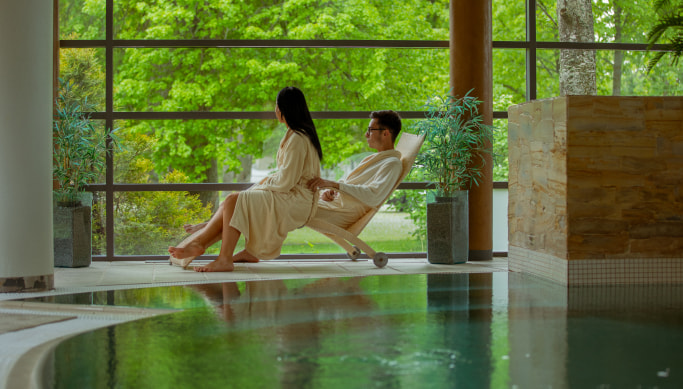 If your body is pampered, you can enjoy dinner at Saka Manor Restaurant. The restaurant, known all over Estonia for its delicious food, offers appetizing dishes to even the most demanding food critic.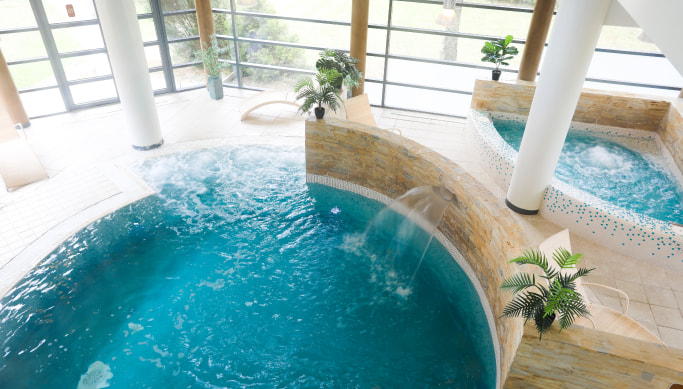 In 2007, Saka Manor was rewarded by the Office of the President as the winner of the "Beautiful Estonian Home 2007" Competition.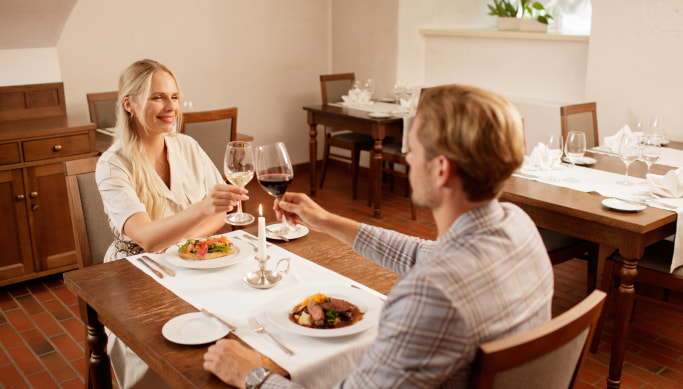 Do you want an invoice for the company?
By purchasing this offer, you enter into a purchase and sale agreement with the service provider specified in this offer, who is also obliged to submit an invoice to you as a party to the Agreement.
We would like to inform you that Chilli is the intermediary for this transaction, through which you enter into the Agreement directly with the service provider.
To issue an invoice, please contact the service provider directly.