Tingimused
2 guests
Includes accommodation in a double room


- Possibility to add 1 extra bed

Rich breakfast buffet included


- Breakfast from 08:00 to 10:00

The price includes the rental of two bicycles for up to three hours and two small bottles of sparkling wine


- Be sure to select suitable wheels from our website www.staadionihotell.ee

Free Wifi
Free parking in a public car park across the road
Possibility to use the sauna
Free cancellation 24 hours before arrival

Check-in from 15:00 - Check-out until 12:00
Introduction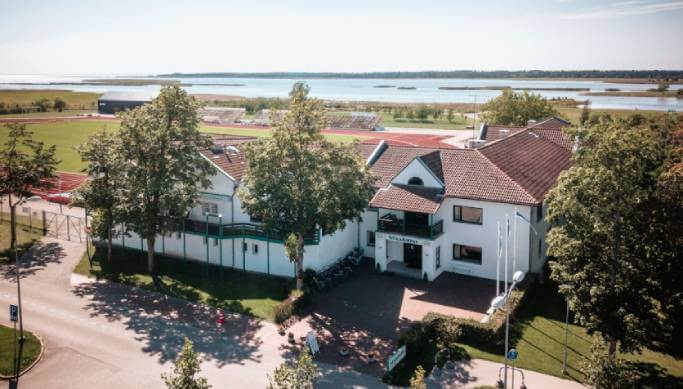 There are many romantic places in Kuressaare and Saaremaa. Why not detect them on wheels? We offer you the opportunity to stay with us at the Stadium Hotel. We will give you wheels and a little bubble for three hours and you will have the opportunity to discover all these romantic places. Whether they are under the pines of Mändjala or watching the sunset in Roomassaare.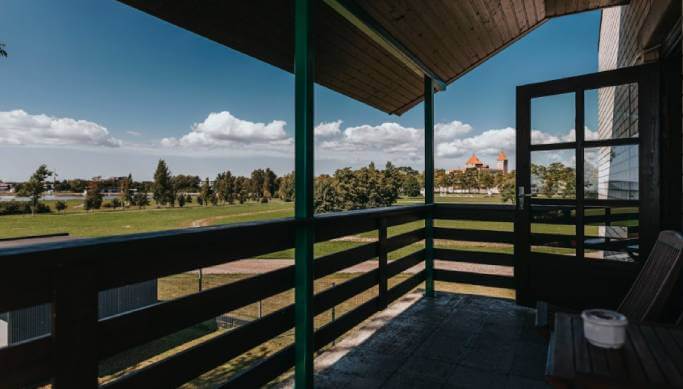 Staadioni Hotell is a homely family hotel, where the father Villi receives guests and the mother Annika cooks a better breakfast on the table. Grandpa Mait helps with his engineering knowledge. Older son-in-law Paul-Mark watches that we can be found on social media and in various booking environments. The younger children Karl-Mathias and Lenna-Marie are also gradually helpful where possible.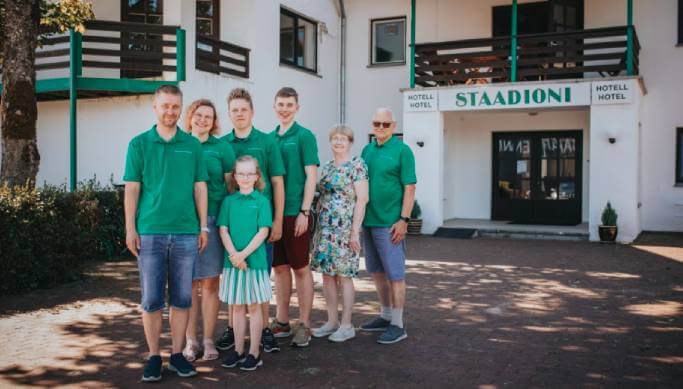 Our cozy hotel has 27 spacious rooms with a view over the sea of ​​Kuressaare City Stadium or the historic Bishop's Castle. In the morning we offer you a buffet breakfast in the dining room on the second floor. To discover the wheels of Kuressaare, it is possible to rent bicycles from us, and after relaxation you can use the sauna.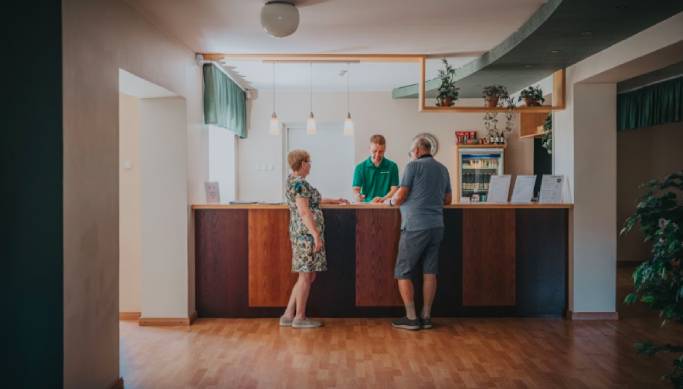 At the reception on the ground floor you can buy coffee, small chocolates and other delicacies at any time. Do you want to surprise your friend with a beautiful postcard or are you looking for exciting suggestions on how to spend time in Kuressaare or Saaremaa? We are there for you and we will be happy to help!
Do you want an invoice for the company?
By purchasing this offer, you enter into a purchase and sale agreement with the service provider specified in this offer, who is also obliged to submit an invoice to you as a party to the Agreement.
We would like to inform you that Chilli is the intermediary for this transaction, through which you enter into the Agreement directly with the service provider.
To issue an invoice, please contact the service provider directly.