Tingimused
2 guests
Includes accommodation in a Standard Double Room
Rich breakfast buffet
Unlimited access to the swimming pool, saunas and gym during opening hours
Bathrobes in the room
One treatment for both guests from list: infrared sauna 20min, salt chamber 30min, massage chair 20min, water massage bed 20min
Please book earlier spa@pjpk.ee või 76 65 555
10% discount in the hotel pub
Free WiFi
Free parking
For holidays with children (includes breakfast and use of swimming pool and saunas):
- up to 3 years (incl.) use of baby cot 10 € per stay
- 4- to 12 years (incl.) on-site surcharge 20 € / night
- older than 13 years (incl.) on-site surcharge 30 € / night

Check-in from 15:00 - Check-out until 12:00
Introduction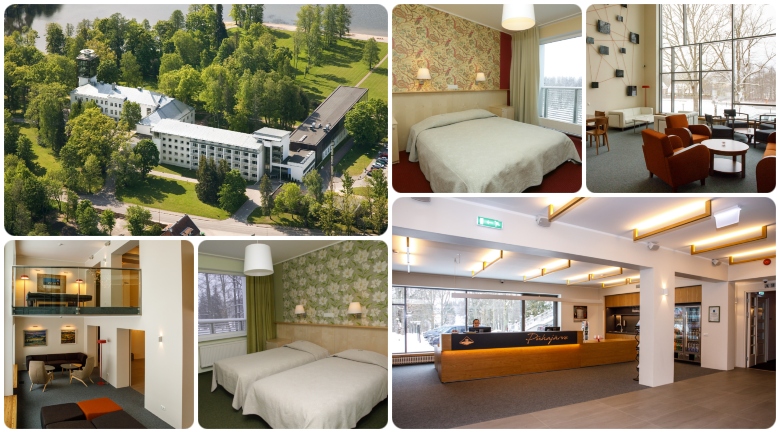 Pühajärve Spa & Holiday Resort, located on the shores of Estonia's most beautiful lake and in the immediate vicinity of the winter capital Otepää, has been one of the most beloved resorts for both Estonians and foreign tourists for many years. Located in the heart of Pühajärve Manor Park, the spa hotel offers guests cozy accommodation with all amenities, spa and conference services.
Many rooms and treatment rooms have been renovated in recent years, and there is a spacious playroom for children. The hotel reception has also been completely renovated. The pub and restaurant have new stylishly decorated hall sections with great panoramic views of the lake. The renovated lobby offers wonderful views of nature from two floors, and several pleasant rest areas have been added.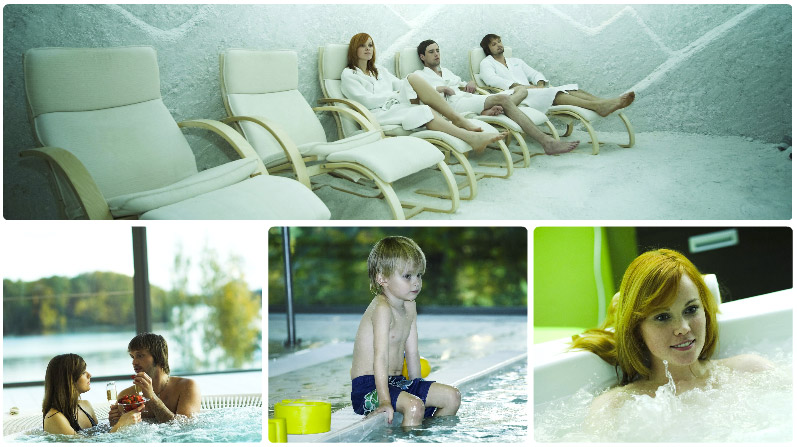 Pühajärve is an ideal destination for sports enthusiasts, health clients and friends of a more luxurious spa holiday - everyone can find something to their liking from a wide range of services and treatments. The Pühajärve spa center consists of two parts: the former rehabilitation treatment center has grown into a modern and cozy health spa, and body and soul are offered peace and relaxation with luxurious spa treatments. In addition, services are provided by a beautician and a hairdresser.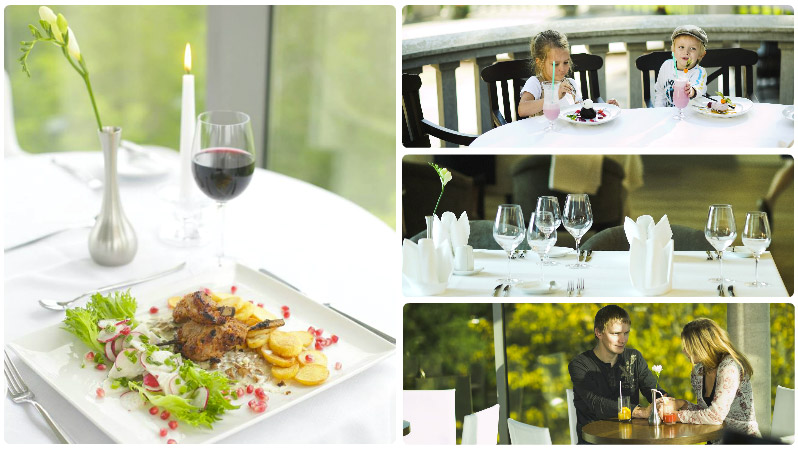 Activities continue on Pühajärv every day - the house has a bowling alley, gym and swimming pool, there are plenty of ski and hiking trails and a full-size golf course around the hotel. At the elegant 110-seat restaurant, guests can enjoy a buffet breakfast and packed lunches and dinners. Here you can organize birthday or wedding parties, receptions and various company events. In the old manor cellar there is a suitable pub with an open barbecue kitchen. An exclusive tower café with glass walls is well suited for private coffee enjoyment.
Do you want an invoice for the company?
By purchasing this offer, you enter into a purchase and sale agreement with the service provider specified in this offer, who is also obliged to submit an invoice to you as a party to the Agreement.
We would like to inform you that Chilli is the intermediary for this transaction, through which you enter into the Agreement directly with the service provider.
To issue an invoice, please contact the service provider directly.