Tingimused
Up to 5 guests
Includes holiday home rental for 2 nights
- 5 beds (beds 2 + 2, extra beds +1, folding sofa +2)
- outdoor terrace
- angle
- TV in the living room
- WC, laundry room
- sauna (5 hours for free throughout the whole stay, every additional hour 15€)
- BBQ facilities
- office corner
Please see the house rules and the lease here: https://lombi.net/kasutustingimused-ja-kodukord
There are plenty of things to do around the holiday house: https://www.lombi.net/uudised/aktiivsed-tegevused-top-10
Pets are allowed for additional fee 20€

Check-in from 15:00 – Check-out until 12:00
Introduction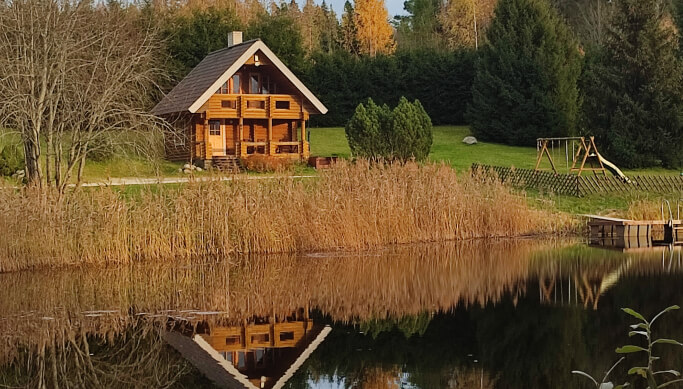 A pleasantly cozy little Partsilombi holiday house awaits you with all amenities, located in a private, naturally beautiful place, in the dome landscape of Otepää, on the shore of a small pond. The holiday home is 1.5 km from Otepää city center, so nightclubs, restaurants and bars are within a pleasant evening walk. Partsilomb Holiday House is located next to the larger one, Lombi Holiday House (150m away).
You have the opportunity to enter the Tartu Marathon ski slope right behind the holiday home. In summer, you can go swimming in the pond in front of the holiday home or go fishing in the two large lakes nearby, or soak up the Pühajärv beach, less than 1.5 km away. You can make a fire and enjoy pleasant summer nights on the barbecue area next to the house!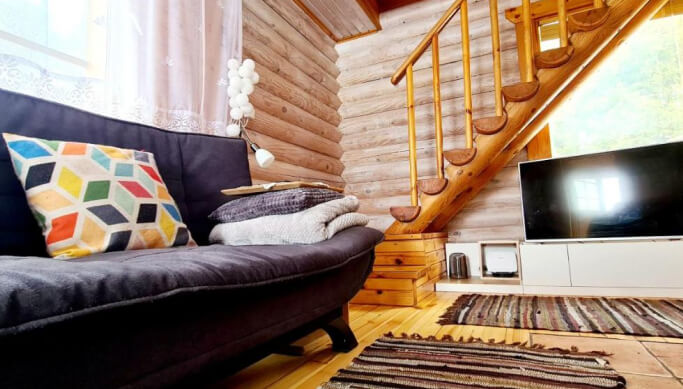 There are bicycle paths and hiking trails right next to the house, and the Otepää sports road is 200 meters away.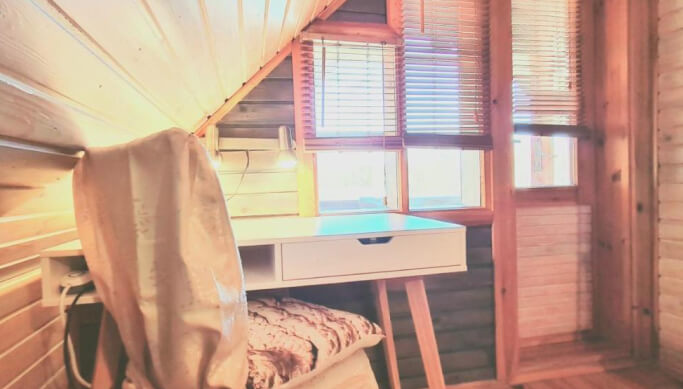 Partsi Holiday House: outdoors
... is the viewing of beauty and activity for all: just a moment of rest with a book; a trip to the pharmacy hill, a wake-up sport or a golf ring. Of course, the visitor has at their disposal terraces with everything you need for grilling and chilling.
Partsi Holiday House: on the ground floor
... you will find a living room, kitchenette, sauna and laundry facilities. Of course, access to the terrace from both the sauna and the living room.
Partsi Holiday House: on the second floor
... has 2 bedrooms: a blue room (1 double bed), a gray room (1 double bed and an armchair bed). There is also an atrium corner in the atrium.
Do you want an invoice for the company?
By purchasing this offer, you enter into a purchase and sale agreement with the service provider specified in this offer, who is also obliged to submit an invoice to you as a party to the Agreement.
We would like to inform you that Chilli is the intermediary for this transaction, through which you enter into the Agreement directly with the service provider.
To issue an invoice, please contact the service provider directly.