Tingimused
2 guests
Includes accommodation in a new Deluxe Junior Suite with a large bathtub
2-course dinner at the à la carte restaurant M.Chagall
In-room bath relaxation kit (oil, salt, bath ball, shower foam), bottle of Prosecco and scented candle
Buffet breakfast included
Free Wifi
Extra charge for holidays with children:
- children 0-5 years free (without dinner)
- children 6-12 - 12 €
- children 13+ and adults - 20 €
Possibility of parking if available

Check-in from 15:00 – Check-out until 12:00
Introduction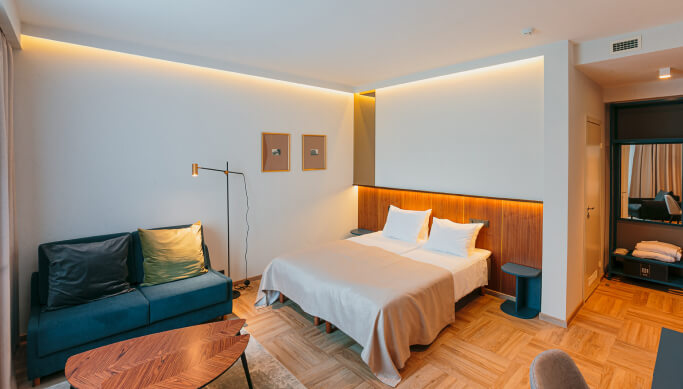 Narva Hotel is located in the center of Narva, close to the train station and the bus station. On one side is the Narva Fortress and on the other the Narva River.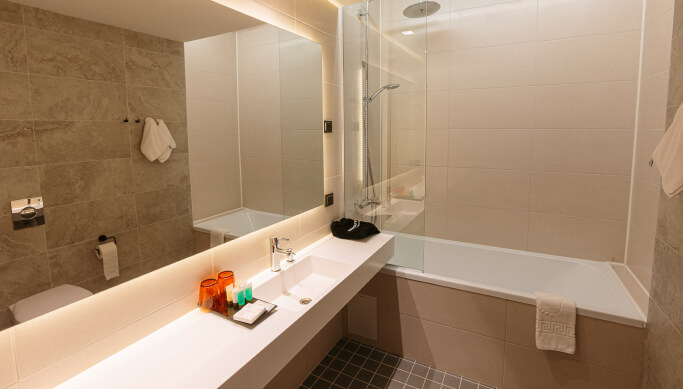 The hotel's windows offer wonderful views of the historic 13th-15th centuries. monuments and Hermann Fortress and Ivangorod Fortress. On the ground floor of the hotel is the à la carte restaurant M. Chagall, whose menu is based on European cuisine traditions. The city of Narva is known for its well-preserved historical objects and you have the opportunity to visit one of them while staying at the cozy Narva Hotel!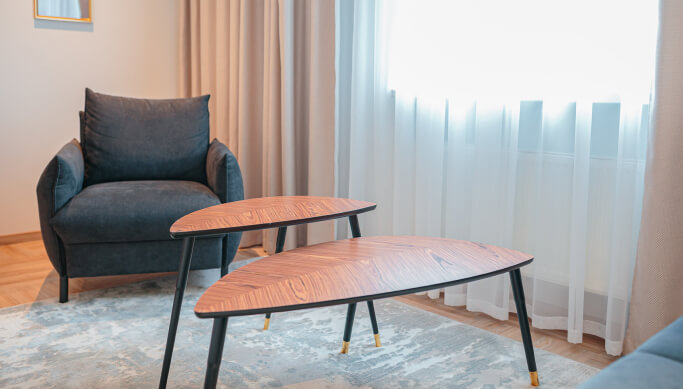 During a historical and romantic holiday, you will have the opportunity to see the permanent exhibition of Narva Castle, take walks on the scenic Narva River promenade and discover the secrets of the Narva Bastion casemates.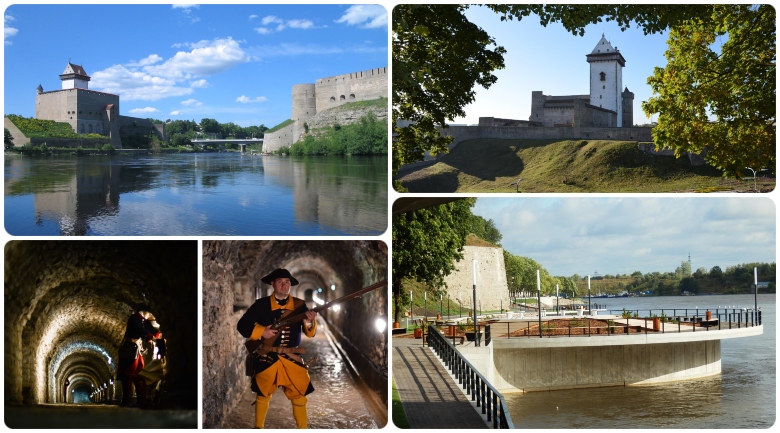 Do you want an invoice for the company?
By purchasing this offer, you enter into a purchase and sale agreement with the service provider specified in this offer, who is also obliged to submit an invoice to you as a party to the Agreement.
We would like to inform you that Chilli is the intermediary for this transaction, through which you enter into the Agreement directly with the service provider.
To issue an invoice, please contact the service provider directly.