Tingimused
| | |
| --- | --- |
| | 2 guests |
| | Includes accommodation |
| | Breakfast included |
| | A bottle of red wine to create a mood |
| | Erotic lingerie |
| | Erotic toys |
| | A special "Do Not Disturb" door sign that you can take with you as a souvenir |
| | A "contract" made especially for this evening, which allows the partner to realize their most secret fantasies with you |
| | Total discretion of the hotel |
| | Check-in from 15:00 - Check-out until 12:00 |
| | The hotel will be closed from 01.10.2021 and will be reopened from 01.05.2022 |
Introduction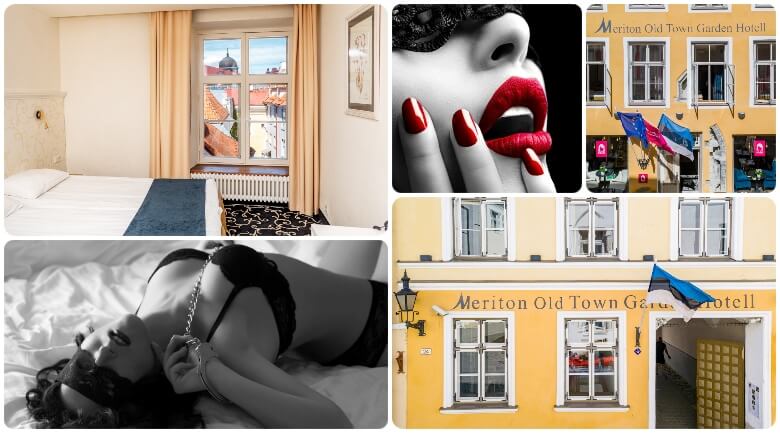 The erotic novel "50 Shades of Gray" has become a global phenomenon, with over 100 million copies sold worldwide. In February 2015, the long-awaited film adaptation of the book also reached the cinemas.
To celebrate this special occasion, the Meriton Old Town Garden Hotel is offering a spicy special package of "50 Shades of Gray".
Meriton Old Town Garden Hotel in the heart of Tallinn's Old Town, brings you a real architectural gem - the 16th century merchant's house has become a stylish hotel. The hotel connects the two oldest streets of the Old Town - Laia and Pika streets.
NB! This is an accommodation service, the price of which is seasonally variable, so the price guarantee does not extend to the accommodation service.
Do you want an invoice for the company?
By purchasing this offer, you enter into a purchase and sale agreement with the service provider specified in this offer, who is also obliged to submit an invoice to you as a party to the Agreement.
We would like to inform you that Chilli is the intermediary for this transaction, through which you enter into the Agreement directly with the service provider.
To issue an invoice, please contact the service provider directly.