Tingimused
10 guests
Includes rental of a sauna house on the lake shore
- house with sauna
- 4 bedrooms (2 + 2 + 3 + 3)
- AC in all rooms
- living room with kitchen, large dining table + outdoor terrace
- fireplace, TV, DVD, Music center, sauna with wooden heater
- toilet, 2 showers
- bathing pond + swings on the terrace
- barbecue, grill accessories and trees

For an additional 100 € you can use the hot tub

Sauna- 10€ each person

Boat rent - 65€ (+ 10€ for cleaning fee and fuel)

For leisure, Jõesuu Tourist Farm offers many attractions for active entertainment - such as swings, air rifles, table football and much more. Ask for an offer!

Check-in from 15:00 – Check-out until 12:00
Introduction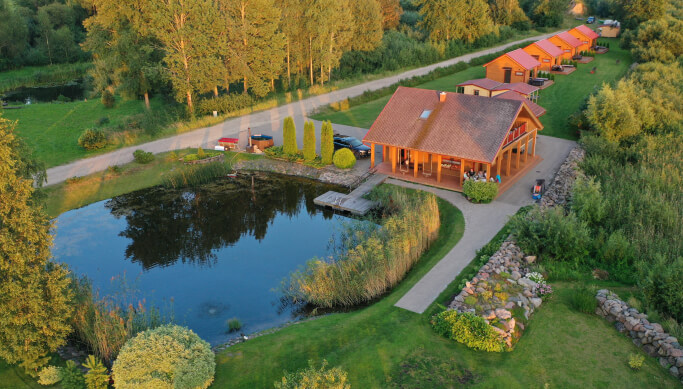 Jõesuu Holiday House (Jõesuu Tourist Farm Holiday Village) is located on Tartu - Viljandi Road. At the 35th kilometer, in a unique and beautiful place by Lake Võrtsjärv, at the beginning of the Suure - Emajõgi River. This is a very nice and private place for various events and also accommodation by Lake Võrtsjärv.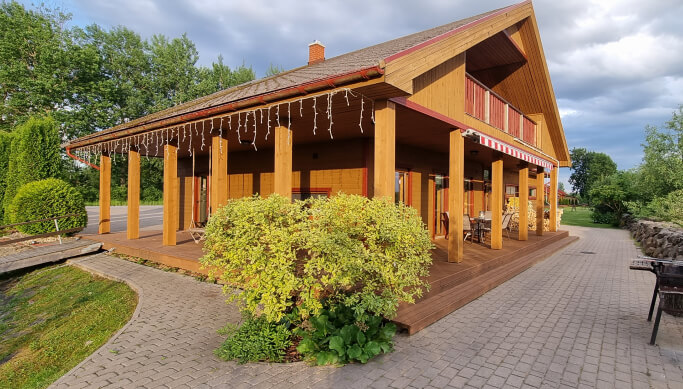 The location allows us to offer the most special opportunities for active leisure.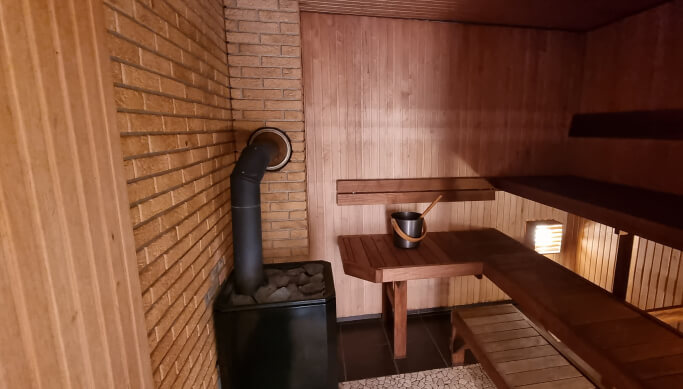 Jõesuu Tourist Farm is a comfortable and homely family business where it is nice to relax from everyday routine.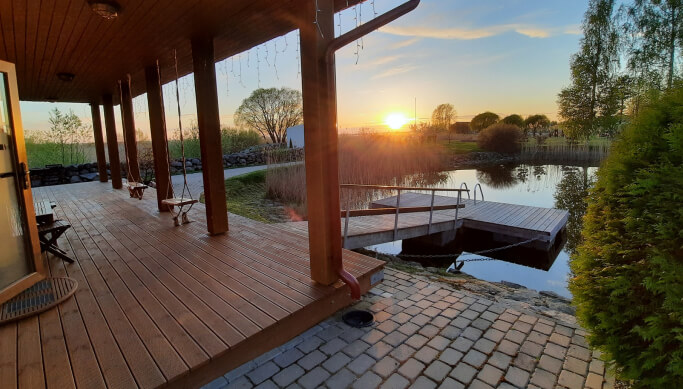 We are open for four seasons.
Come from town to country - to Lake Võrtsjärv!
Do you want an invoice for the company?
By purchasing this offer, you enter into a purchase and sale agreement with the service provider specified in this offer, who is also obliged to submit an invoice to you as a party to the Agreement.
We would like to inform you that Chilli is the intermediary for this transaction, through which you enter into the Agreement directly with the service provider.
To issue an invoice, please contact the service provider directly.