Tingimused
2 guests
Includes accommodation in a comfortable Superior Room


- Two single beds or one large bed

Breakfast included
- Monday to Friday from 07:00 to 10:00
- Saturday to Sunday from 07:00 to 11:00
Bed decorated with rose petals


- There is nothing more romantic than a bed decorated with rose petals. In the romance package, we prepare the room just like that

Sparkling wine and a sweet surprise in the room


- We will place a sparkling wine and mouth-watering surprise in the hotel room for your arrival time

Unlimited access to the sauna center


- Unlimited use of the sauna center during opening hours and welcome drinks from the two sauna bars

Bathrobes and slippers


- For the best relaxation, you will find bathrobes and slippers in the room upon arrival - you can enjoy them directly from the room to the hotel's sauna center

Use of the gym


- The gym with great views is suitable for both strength and cardio training. The gym is open 24 hours a day and only for hotel guests

WIFI


- Wireless internet is available in all hotel rooms. The password required to connect to the network can be obtained from the administrator

Possibility of parking if available


- The hotel has 2 car parks - one in front of the house and the other behind the house. All parking spaces reserved for hotel guests are marked "HOTEL"

Check-in from 15:00 – Check-out until 12:00
Take-away coffee


- Leave with your free coffee from the reception free of charge
Introduction
ROMANCE PACKAGE "ONLY US TWO"
Your intimacy… Your smile - this is what makes my heart pound with happiness and a glow of joy appears in my eyes. Your hugs that are so warm… A safe, secure place in your embrace. The world stops with you, and at the moment we are the only two of us.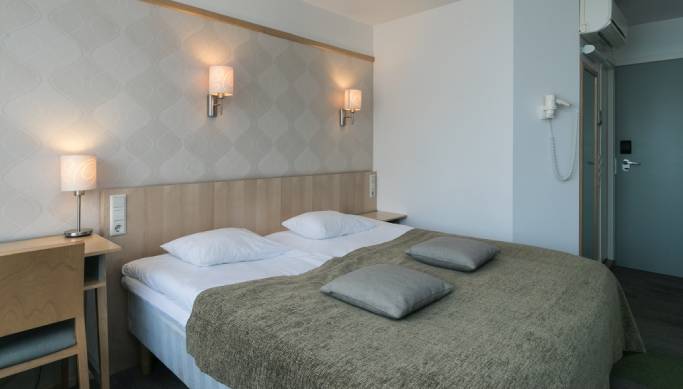 Hotel Tartu is your best choice if you value friendly service, affordable prices and a comfortable hotel room in the heart of Tartu.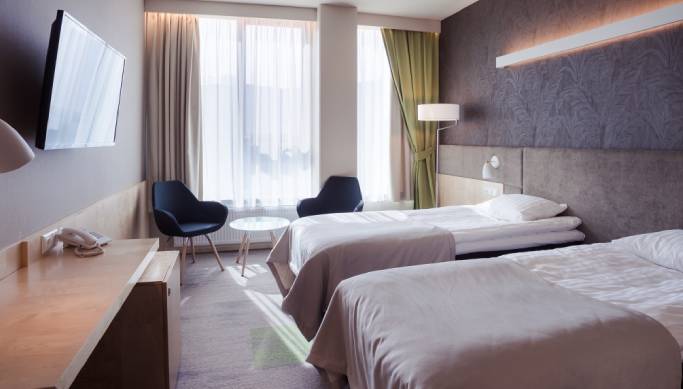 Built in 1964 and extended in 2017, Hotel Tartu is one of the city's longest-standing hotels, whose interior design is based on the nostalgic and at the same time modern style of the 1960s. Thanks to its excellent location, Hotel Tartu has always been a valued place to stay for both business and leisure travelers.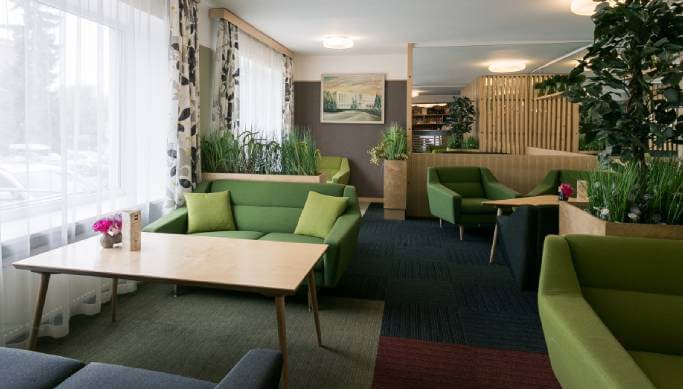 The hotel has a total of 118 hotel rooms, of which 42 are located in the new part of the building and 76 newly renovated rooms in the old wing, including rooms for allergy sufferers and people with special needs. There are 6 hostel-type rooms in the separate wing of the house, and the beauty salon "BeautyNest", the Emajõgi family hairdresser and the cozy café-restaurant "Tartu" are open to all customers.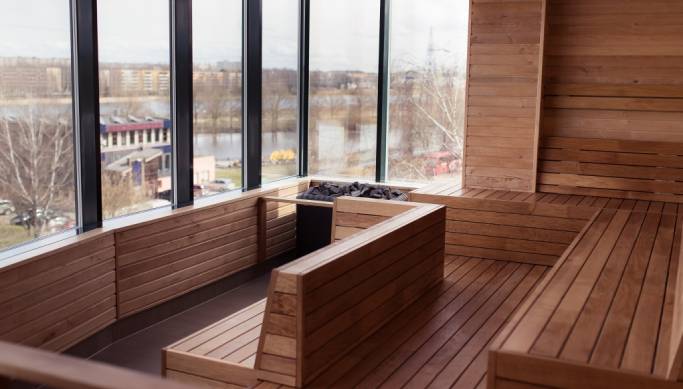 We offer you comfortable accommodation in the heart of Tartu - directly opposite the hotel there is a bus station, a short walk away Ahhaa Science Center, Aura Water Center, the Old Town, the Vanemuine Theater and Concert Hall and several shopping centers.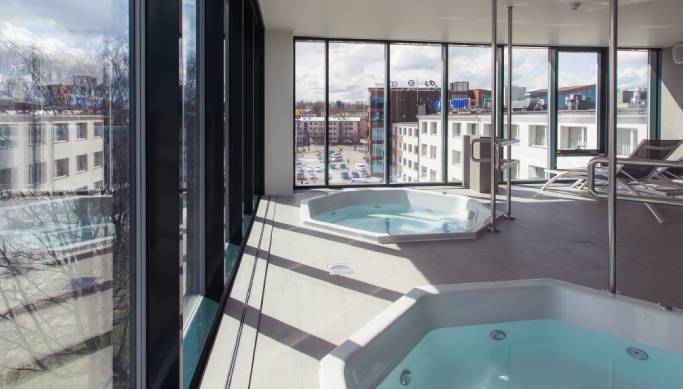 Do you want an invoice for the company?
By purchasing this offer, you enter into a purchase and sale agreement with the service provider specified in this offer, who is also obliged to submit an invoice to you as a party to the Agreement.
We would like to inform you that Chilli is the intermediary for this transaction, through which you enter into the Agreement directly with the service provider.
To issue an invoice, please contact the service provider directly.