Tingimused
- Up to 8 guests

The offer includes the rent of a Holmiranna house with 8 beds
– house with sauna
– 2 bedrooms (4+4)
– living room/kitchen, outdoor terrace
– fireplace, TV, sauna with electric heater
– toilet, shower,
– grill, grill utensils
Kungla harbor, completed in 2011, is located a few hundred meters from Holmiranna www.kunglasadam.ee. You can rent a boat from the port

Check-in from 15:00 – Check-out until 12:00
Introduction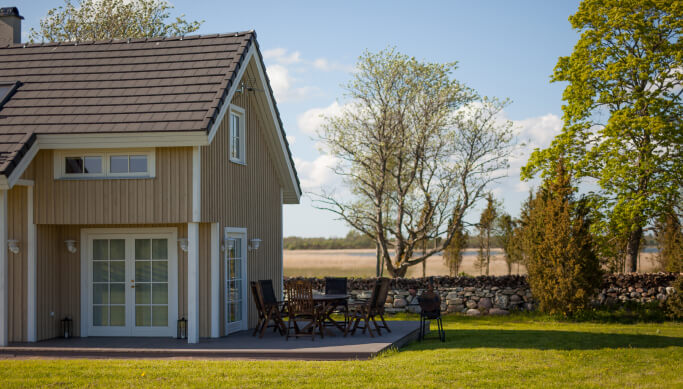 Holmiranna offers a pleasant vacation from simplicity to luxury. Here you can wade through the dew-soaked grass into the fishing waters in the dawn light in rubber boots. Here you can lay down to rest under the starry sky or snuggle up between the silky soft sheets.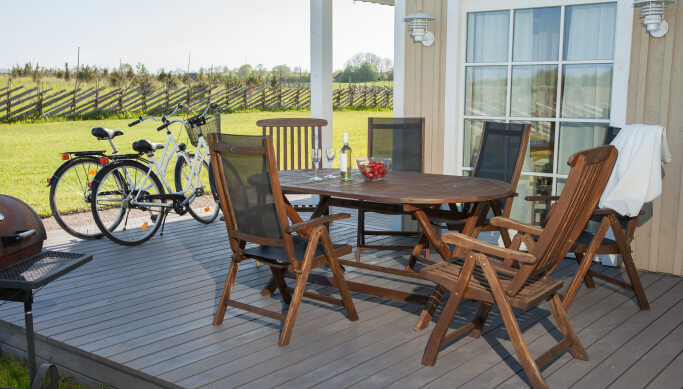 In the hustle and bustle of life, under the pressure of decisions, the calmness of the sea has become a luxury. Take time to catch your breath.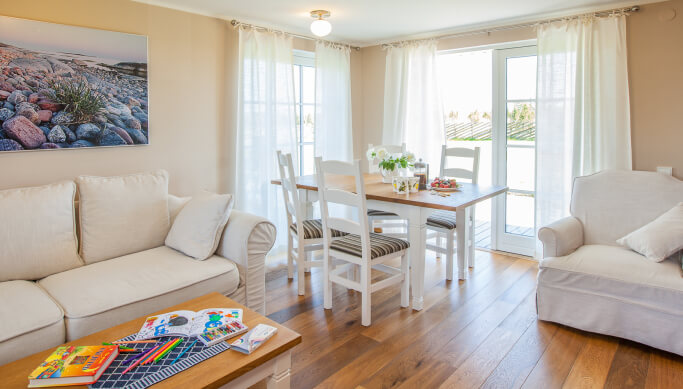 Holmiranna house
Holmiranna Puhkemaja has two bedrooms, a lounge with an open kitchen and a sauna. The house is surrounded on two sides by a spacious terrace.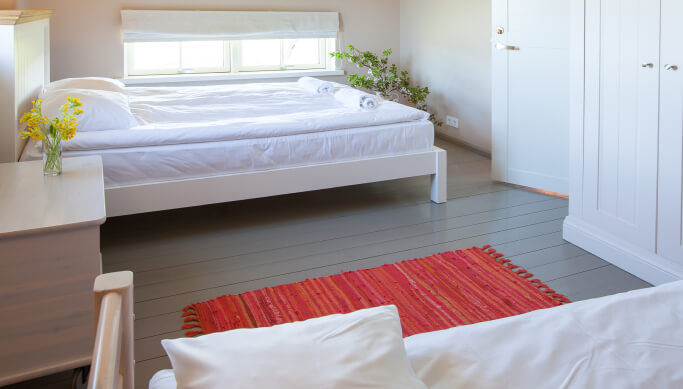 The windows overlook the sea. The house has 8 beds. Everything you need for your vacation awaits you, from bed linen, towels to dishes.
Do you want an invoice for the company?
By purchasing this offer, you enter into a purchase and sale agreement with the service provider specified in this offer, who is also obliged to submit an invoice to you as a party to the Agreement.
We would like to inform you that Chilli is the intermediary for this transaction, through which you enter into the Agreement directly with the service provider.
To issue an invoice, please contact the service provider directly.